The Walking In My God Given Authority (WIMGGA) blog was created to Encourage, Equip and Empower all Women of God everywhere. As women we have a hefty load to carry in life and sometimes the load binds us or keeps us stuck in certain positions or places. Unfortunately, we often accept this predicament of bondage as we become complacent where we are by settling for less instead of breaking free from everything and everyone that binds us.
Jeremiah 29:11 states, "For I know the plans I have for you," declares the Lord, "plans to prosper you and not to harm you, plans to give you hope and a future." Based upon this declaration it was never God's intent that we stay stuck in a place of bondage. His desire is to prosper us as we continuously trust and rely upon Him.
This is a place where the Word of God is used as the weapon to break yokes of bondage off of women, God's daughters. Here you will find transparency and truth so liberation can be received by all who dare to want it. No longer do we want to merely claim liberation but we want to actually possess it. Together we will accomplish this goal by activating and walking in our God given authority. We shall degree and declare we have the power to overcome and win every battle within us and against the enemy.
Matthew 10:1 states, "Jesus called his twelve disciples to him and gave them authority to drive out impure spirits and to heal every disease and sickness." The same authority Jesus gave to the twelve disciples, He has freely given to us as women and His daughters. All we have to do is... Walk It Out!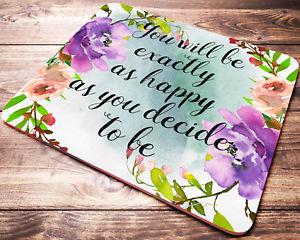 As a 50 year old woman of God I was spiritually null and void. I know that is an oxymoron but it is true none the less. My spiritual growth came to a sudden stop! Internally it seemed as if all of the outward religious motions of clapping, dancing, singing, attending church, preaching, teaching, etc. were no longer effective, useful or even wanted. Then God, the Omniscient One intervened on my behalf and revealed the biggest problem with my life. The truth was I had a lack of discipline coupled with an unwillingness to not have total control over my life. This problem of not having discipline had proven to be very costly for me to say the least.
Wow! A lack of discipline is my problem? What else did I need to do to become more disciplined in my walk with the Lord? I mean I went to church nearly every Sunday for the majority of my life (more than a half century) not to mention the numerous amounts of Bible Studies, Revivals and other Church Services I attended are all just to numerous to count. Yet, I had a huge void in me that only seemed to grow the more I went to church. What was this all about? How was this growing void connected to my lack of discipline? How was this my fault?
After going through the church motions for so long I began to learn and mimic the things of God but it was all based solely upon my years of experience and not a continuously growing relationship with God. Just as the Pharisees in ancient times, I had become addicted to religion but lacked the vital growth components needed to sustain my spiritual and emotional health.
You see, as humans we are tri-part beings. We all have a physical part which is our body, we have a soul which consists of our mind, will and emotions and we have the all important spirtual part which was created in the image of God to serve as a dwelling place or temple for Him. The aha moment came when God revealed to me through an analogy of how I needed to eat natural food to sustain my physical body, I also needed to eat spiritual food to sustain my spiritual body. Sounds simple but yet it is profound at the same time. Let's look at this a little closer, I was doing the physical and tangible things of God but without fully understanding the need and importance of strengthening the spiritual and intangible things for contiued spiritual growth. As a result, I plateaued or became spiritually and emotionally stuck and stagnated.
God had to remind me that everything spiritual begins with His Word. Basically, the void that was growing in my life was due to my own fault and it was something that only God could fill. I had to repent because I wanted and expected my husband, my children, the church, my ministry, my job, my friends and anything else you can think of to fill this void. Nothing worked!!! I started to become depressed and I was slowly dying internally and I became desperate for the answer. The Lord revealed that the more I was neglecting the needs of my spirit, my soul suffered which then negatively affected my body. What else could I do? As everything within me and all around me made me feel worse, the more I leaned and relied on my own understanding, ideas and opinions. I was trying to heal myself with faulty expectations of other people, places and things. Proverbs 3:5-6 clearly admonishes us to lean not unto our own understanding but to acknowledge God in all that we do.
Truth of the matter, my knowledge, my experiences nor my faulty expectations could not sustain me. I needed something higher than I which could only come through continuos feeding of His Word at least 2-3 times a day (just like physical meals) on normal days but even more on those trying and arduous days. Please understand, just reading his Word is not enough! If all we do is read but lack the application of what we read, then we are still lacking the spiritual nourishment we need to sustain our living. The key is allowing the Word to penetrate our spirit so it can guide our soul to guide our physical bodies to actually do what it says. As we work this process under the influence of God our father, we become whole.
Actually applying James 1:22, being a "doer" of the Word and not a "hearer" only, was more paramount than I imagined. Because of my lack in this area, I literally deceived myself. I always found it easier to use the Word for someone else to encourage them and/or find fault with them but it wasn't as easy when it came to me. Just like many other Christians, I was deceived because I was merely listening to the Word but not totally applying it to the issues within.
I suggest you read His Word throughout the day on a continuos basis. But every week or so, do a status check by asking questions like, What is the Word revealing about yourself? Are you changing for the better? If your status check reveals no growth and you are not seeing the fruit of your labor, then ask the Lord to open your spiritual eyes. One thing is certain and this one thing I know for sure, God's Word cannot lie. It brings life to our spirit and soul. Thus, if you are not noticing growth and you are still lack in your spirit, you have been spiritually blinded. Sprititual blindness can only be cured by God so you should begin to read and recite daily Ephesians 1:17 until the scales come off. Ask the Lord to give you the Spirit of Wisdom and Revelation so you can know Him better which in turn will cause you to make the necessary changes needed for spiritual maturity and nourishment.
My sisters, many of us have missed or lossed so many opportunities and blessings due to our lack of discipline. As a result, many of us have even become stagnated or even declined in our spiritual growth which has negatively impacted our natural lives. But, there is hope! The good news is we can get it all back because God is not lack in His promises. Once we correct our spiritual discipline of reading His Word and applying His Word, we will experience growth in exponential measures. So much growth will then flow and fill every void and empty place in our lives.
Love You Ladies!
Lady J