The Walking In My God Given Authority (WIMGGA) blog was created to Encourage, Equip and Empower all Women of God everywhere. As women we have a hefty load to carry in life and sometimes the load binds us or keeps us stuck in certain positions or places. Unfortunately, we often accept this predicament of bondage as we become complacent where we are by settling for less instead of breaking free from everything and everyone that binds us.
Jeremiah 29:11 states, "For I know the plans I have for you," declares the Lord, "plans to prosper you and not to harm you, plans to give you hope and a future." Based upon this declaration it was never God's intent that we stay stuck in a place of bondage. His desire is to prosper us as we continuously trust and rely upon Him.
This is a place where the Word of God is used as the weapon to break yokes of bondage off of women, God's daughters. Here you will find transparency and truth so liberation can be received by all who dare to want it. No longer do we want to merely claim liberation but we want to actually possess it. Together we will accomplish this goal by activating and walking in our God given authority. We shall degree and declare we have the power to overcome and win every battle within us and against the enemy.
Matthew 10:1 states, "Jesus called his twelve disciples to him and gave them authority to drive out impure spirits and to heal every disease and sickness." The same authority Jesus gave to the twelve disciples, He has freely given to us as women and His daughters. All we have to do is... Walk It Out!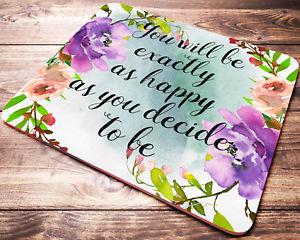 Congratulations Babes on your first blog! To every woman that read this, I pray you are blessed and encouraged through the transparency and practical application the Lord allowed Lady J to share. Blessings!
Posted by
Arvin Townsel
on
03/26/2019 - 08:03 PM
Lady J, this is beautiful! Thank you for such an encouraging message. God bless you!
Posted by
Chevelle Nubin
on
03/27/2019 - 08:58 AM
AWESOME! Continue to WALK, Sis!
Posted by
Tia
on
03/27/2019 - 09:02 PM
His word is the roadmap and our faith is the barometer to measuring our steps. Our steps represent actions, " for we WALK by FAITH and not by sight."
Posted by
Miranda
on
03/27/2019 - 09:35 PM
Awesome word. Congratulations on starting your blog. Your encouraging words, which are rooted in the WORD, will inspire others to transform their minds, their walk, their life, and ultimately impact others in a positive way.
Posted by
Andrea Shaw
on
03/27/2019 - 09:37 PM
I love it Lady J! We appreciate your ability to be "real" with us ladies and speak the truth. Your first Blog is a Beautiful Beginning to an awesome move of God! I know that many will be blessed, healed and delivered through this blog. Congratulations and Extraordinary Blessings❤! Looking forward to the next one!
Posted by
Sylvia Woods
on
03/27/2019 - 09:38 PM
Thank you for the encouraging words 🤗
Posted by
Desiree
on
03/27/2019 - 10:09 PM
Awesome, thank you for the encouraging words.
Posted by
Kimm Grant
on
03/27/2019 - 11:20 PM
Powerful message.
Posted by
Marlene Temple-Chambers
on
03/28/2019 - 05:42 PM
Very encouraging. I'm proud of you and your ministry. You are equipped to help and walk these challenges with us. Thank you for being transparent, and I look forward to more insigh. ❤️
Posted by
Monique Clark
on
03/30/2019 - 08:10 AM
This is so encouraging and real. I love it. Continue to let God use u sis. Ur a blessing to the women of TFWC & the world. Love u❤
Posted by
Alberta Nelson
on
04/02/2019 - 08:08 AM