The Walking In My God Given Authority (WIMGGA) blog was created to Encourage, Equip and Empower all Women of God everywhere. As women we have a hefty load to carry in life and sometimes the load binds us or keeps us stuck in certain positions or places. Unfortunately, we often accept this predicament of bondage as we become complacent where we are by settling for less instead of breaking free from everything and everyone that binds us.
Jeremiah 29:11 states, "For I know the plans I have for you," declares the Lord, "plans to prosper you and not to harm you, plans to give you hope and a future." Based upon this declaration it was never God's intent that we stay stuck in a place of bondage. His desire is to prosper us as we continuously trust and rely upon Him.
This is a place where the Word of God is used as the weapon to break yokes of bondage off of women, God's daughters. Here you will find transparency and truth so liberation can be received by all who dare to want it. No longer do we want to merely claim liberation but we want to actually possess it. Together we will accomplish this goal by activating and walking in our God given authority. We shall degree and declare we have the power to overcome and win every battle within us and against the enemy.
Matthew 10:1 states, "Jesus called his twelve disciples to him and gave them authority to drive out impure spirits and to heal every disease and sickness." The same authority Jesus gave to the twelve disciples, He has freely given to us as women and His daughters. All we have to do is... Walk It Out!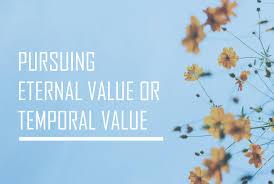 This upcoming Sunday we will celebrate Easter Sunday or as I prefer to say, Resurrection Sunday. Resurrection Sunday commemorates our Lord and Savior Jesus Christ being raised from the dead as King of the Spiritual Kingdom. The resurrection of Jesus Christ further established Him as the only all-powerful Son of God who has authority over everything including death. Because of the resurrection, followers of Christ become born again or spiritually resurrected with Him so that we no longer live life after the flesh or the systems of the world as slaves to sin. Instead, we live our lives through faith according to His Spirit as we receive eternal salvation from our sins and we receive salvation from the penalty of sin which brings death to our spirits.
In addition, Resurrection Sunday culminates the most sacred week of the year also known as Holy Week. Although Holy Week ends on Sunday, it actually began on last Sunday which was Palm Sunday. Christians throughout the world celebrated Palm Sunday to commemorate the triumphal entry of Jesus riding a donkey's colt into Jerusalem as a King. This entry into the city was significant because the people gave praise and adoration to Jesus by waving palm trees and crying out Hosanna which simply means salvation has come. You see, the people were only praising and celebrating Jesus because they believed He came to save or deliver them from the laws of the Roman authorities. They believed He was a King coming to lead them in a revolt against Rome to establish a kingdom of their own. They had no idea He was coming as King to save them from sin. In Luke 19:42-44 Jesus weeps because He knew the crowd had no clue of the thing that would really bring them peace on earth despite adoration of Him. They didn't recognize that God himself was right there with them and because of their blindness they would suffer even more at the hands of their enemies. They were more concerned about the temporal things of their lives and not the eternal things.
Truth be told, at times we behave just like the cheering crowds from back then over 2000 years ago. We mainly want Jesus to simply deliver us from people or things that causes us problems, or you know those other temporal things we desire. We want a miracle when we don't have any money to pay our bills, we want increase in our finances, we want the pain to stop when we are heartbroken, we want our bodies healed when we receive a bad report from the doctor, we want a new job, a new car, a new house, we want God to handle the person who antagonizes us, we want him to fix our relationships, we want the newest hairdos and clothes, we want to live the glamorous life, we want everyone to like us and be our friends, etc., etc., etc. All of these things will fade, go away or even end. Yet, we rarely seek or ask Him to help us with the things that will last forever like the condition of our spirit and the understanding of applying His Word in our lives so we are adequately prepared for our eternal homes in Heaven.
Heaven is a major part of the Spiritual Kingdom King Jesus came to establish. Colossians 3:1-2 explains what Jesus really wanted the cheering crowd to understand. Regarding the condition of our spirits it states, "If ye then be risen with Christ, seek those things which are above, where Christ sitteth on the right hand of God. Set your affection on things above, not on things on the earth." They were so worried and concerned about their earthly desires that they never set their affection on the more important things such as the place where their spirits would spend eternity. For further insight to this point, you can go and read the entire third chapter of Colossians so you can understand the specifics of "how" to set your affections on things above. By doing this, you can receive your full spiritual inheritance when you transition from the earth into Heaven.
Personally, I was one who mainly focused on my temporal problems and desires with little to no focus on my spiritual inheritence in Heaven. Like many of you, Heaven was a place that seemed light years away so I really had a lack of knowledge and understanding. This lack of knowledge and understanding caused me to fall short in my spiritual walk with God. But, taking the time to study about the Crucifixion and the Resurrection of Jesus has helped me prioritize my life. I am now more cognizant of the importance of living a life pleasing to my King. He is not merely a Deliverer of my temporal problems but He is the Savior of my eternal salvation, He is the Lord of my life and He is the King of my home on earth as well as the King of my home Heaven.
This knowledge has helped me to better endure my temporary problems because they are nothing but a light thing compared to the things I shall have in eternity. Romans 8:18 says, "I consider that our present sufferings are not worth comparing with the glory that will be revealed in us." Furthermore, Isaiah 53:5-6 clearly explains, But he was wounded for our transgressions, he was bruised for our iniquities: the chastisement of our peace was upon him; and with his stripes we are healed. All we like sheep have gone astray; we have turned every one to his own way; and the Lord hath laid on him the iniquity of us all. Even though I go through many trials and tribulations I have an assurance that I shall overcome them because of Jesus' death on the cross. I have a hope that all of the negativity in this world is not going to overtake me because Jesus died and He rose again to set us free from the bondage of sin and from the attacks of the enemy. He also established a Kingdom where I shall live forever and there will be nothing but joy, peace, praise and love. No more sickness, fears or worries but I shall rejoice forever.
As we are in the midst of Holy Week, let's get a full understanding and appreciation for what God did for us by sending Jesus to die for our sins and to prepare a glorious place for us to dwell in eternity with Him. Let's reflect on the things of God and His Kingdom and what we need to do to ensure we get there and receive our full inheritence. Let's work on the areas in our lives that are blocking or hindering relationship with God. Let's do a pulse check on our spiritual being by setting our affections on the eternal things and not the merely the temporal things. Let's not limit our appreciation and affections to just one week out of the year, but let's work on this thing 52 weeks a year on a daily basis. Believe it or not, the authority Jesus possessed to overcome the world is the same authority He has given to us to overcome and to experience Heaven here on earth. We just have to keep our minds stayed on Him. Go to church on Sunday and worship God like you never have before and give Him ALL the Praise, ALL the Glory, ALL the Honor and ALL the Adoration because He is Worthy of it ALL!!!
If it had not been for the Lord on my side... Without Jesus I am nothing... He didn't have to do it BUT He did... I can do ALL things through Christ that strengthens me... I am more than a conqueror... My God shall supply all of my needs... My, my, my I have a praise rising in my spirit right now... Thank You Jesus!!!
Lady J
Very inspiring and uplifting.
Posted by
Sharon
on
04/19/2019 - 02:48 PM