The Walking In My God Given Authority (WIMGGA) blog was created to Encourage, Equip and Empower all Women of God everywhere. As women we have a hefty load to carry in life and sometimes the load binds us or keeps us stuck in certain positions or places. Unfortunately, we often accept this predicament of bondage as we become complacent where we are by settling for less instead of breaking free from everything and everyone that binds us.
Jeremiah 29:11 states, "For I know the plans I have for you," declares the Lord, "plans to prosper you and not to harm you, plans to give you hope and a future." Based upon this declaration it was never God's intent that we stay stuck in a place of bondage. His desire is to prosper us as we continuously trust and rely upon Him.
This is a place where the Word of God is used as the weapon to break yokes of bondage off of women, God's daughters. Here you will find transparency and truth so liberation can be received by all who dare to want it. No longer do we want to merely claim liberation but we want to actually possess it. Together we will accomplish this goal by activating and walking in our God given authority. We shall degree and declare we have the power to overcome and win every battle within us and against the enemy.
Matthew 10:1 states, "Jesus called his twelve disciples to him and gave them authority to drive out impure spirits and to heal every disease and sickness." The same authority Jesus gave to the twelve disciples, He has freely given to us as women and His daughters. All we have to do is... Walk It Out!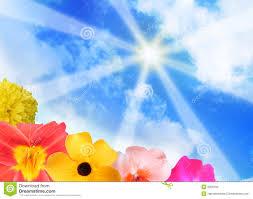 Ladies, this will be the last part of the series "Lack of Spiritual Discipline". Please understand spiritual discipline is vital to us becoming whole. Wholeness consists of being spiritually, emotionally, mentally and physcially healthy. I previously wrote about the importance of reading and applying God's Word on a daily basis because this is where spiritual discipline begins. I also discussed the importance of bringing our souls under the subjection to the Spirit of God which dwells within us. Both of these areas require discipline and in the prior postings I provided straightforward and uncomplicated ways to assist you.
Now, in part 3 of this series I want to make it known that discipline is such an extensive topic that it cannot be limited to one or two areas. In fact whatever area you can think of, discipline is required!!! No matter if it is loving, reading, praising, fasting, praying, worshipping, talking, spending, saving, exercising, working, resting, eating, drinking, teaching, learning, warring, etc. You name it and it requires some form of discipline so writing a million blogs will never cover all aspects of this expansive topic. The great news is you can find help in the Bible for any and every area of your life lacking discipline.
The need for discipline in every area of my life really hit home for me on this past weekend. My husband had to take me to the emergency room due to symptoms related to high blood pressure. At one point my pressure read 204/115 and the other readings were not much lower than that. According to the World Health Organization (WHO), consistency in these type of readings is considered the most severe form of high blood pressure which could lead to death, heart attack, stroke, organ failure, etc. Let me pause for one moment... James 5:14-15 clearly states, "Is anyone among you sick? Let them call the elders of the church to pray over them and anoint them with oil in the name of the Lord. And the prayer offered in faith will make the sick person well; the Lord will raise them up."
I definitely believe in the healing power of God!!! However, I do not believe He is required to nor will He simply do everything for me. There is some accountability on my part which is where discipline comes to light. Yes, this applies to me the main one writing blog posts about discipline is what the Lord had to remind me. I have to be more disciplined in taking my prescribed medication as well as eating and exercising appropriately. Having Faith only is not enough! Please read James 2:14-26, it speaks about Faith without works is dead! Some of you may have undisciplined eating habits, lack of exercise, not getting enough rest, working too hard or too much, drinking too much, especially alcholic beverages and sodas, unhealthy eating or any other things that can cause sickness or diseases in your body. Please listen to your body, read the scriptures for healing, activate your faith and prayers but by all means please go see a doctor and become more disciplined in your eating, drinking and exercising.
Another area I feel led to discuss is the tongue. Trust me, this was definitely another undisciplined area of struggle for me. Although I have grown from how I used to be in my speech, my tongue is still a work in progress. Proverbs 18:21 says, "The tongue has the power of life and death, and those who love it will eat its fruit." Our tongues can either bring healing to a situation or it can bring death to it. Some of us speak so much negativity that we have talked ourselves into a depressed and desolate state. Many of us have even resorted to gossip, lies and cursings not realizing that we bring it all back on us as we speak those things out of our mouths.
I am not too naive to believe that everything is perfect and there are no areas of disappointment or discouragement in your life. We all face trails and tribulations on a regular basis. But, I believe we can overcome the negative with more positive speaking instead of negatively speaking. Our God is bigger than any problems we face so we have to speak the Word instead of always talking about the problems. If you are always saying negative things about your husband to everybody then your marriage will more than likely end or become loveless. If you keep speaking negative things about your children then more than likely they will remain in their wayward state. If you keep speaking negative things about your job then more than likely you will continue to hate going to work. If you keep speaking sickness and not healing then more than likely you will stay sick. I don't know about you but I am more purposeful about the discipline of my tongue! I speak life for me and my family, I speak health and wellness, I speak truth, I speak wealth, I speak wholeness and despite what it looks like or even feels like, I speak the Word of God over every trial and situation I go through in the Name of Jesus...
As I conclude, I must reiterate I have only covered a few areas where discipline is necessary. There are a plethora of other areas that are just too many to discuss. Thus, I encourage you to identify any and every area in your life lacking discipline. Whether it be your eating habits, exercise routines, your tongue and speech, prayer, church attendance, finances, balanced living, etc., no matter what it may be, ask God to reveal your undisciplined areas and begin the process of working on these areas one step at a time using His Word as the guide to aid you. If we do not become more disciplined in every area of our lives we risk the loss of blessings, opportunities and for some our very lives. The truth of the matter, we all have something to work on. Let's hold each other accountable and help one another become better so we can all win!
Lady J
I truly needed to hear this,as you said Lady J we must be mindful of the words we speak. I am a work in progress. Thanks for this blog.
Posted by
Jasmine Smith
on
04/10/2019 - 08:13 PM
Amen!! Thank you for this confirmation. Love you!!!
Posted by
Shica
on
04/14/2019 - 07:48 AM